When the magical moments from your wedding day have passed and you finally have to remove your gorgeous dress, stunning shoes and dazzling tiara, you can still carry the enchantment from your nuptials into the next day and beyond. Although you'll slip a different fashionable ensemble for the next-day wedding brunch, carry a piece of the wedding day romance and magic with you when you bring your wedding clutch along.

Why should you carry your bridal clutch to brunch the next day? That tiny bag accompanied you during your most important day to date so include this beautiful good luck charm beyond the aisle and into future events. Your luxury clutch was made to be a part of life's beautiful moments!
It's natural to feel a bit like
Cinderella
on your wedding day. The stunning gown, romantic atmosphere, gorgeous flowers and beautiful details add up to splendid and memorable moments. When the gown is put away and the
flowers
have faded, you can still evoke that royal feeling when you bring your clutch to the post-wedding brunch and other future events.
More than just a beautiful clutch to enjoy on your wedding day, a luxury clutch can also be an heirloom to share with special friends and future generations. Extend your wedding love to your darling daughter, dear niece, beloved friend or another when you pass on your beautiful clutch for their special moments. Not only will these dear ones receive a durable, beautiful bag that stands the test of time, they will be carrying your love and luck with them to become a part of their own beautiful moments. Starting a new tradition for generations to come.
Your wedding day is sure to be filled with ample good wishes, tender romantic moments and the love and support of family and friends. Carry that love and luck with you to future everyday moments and special events. Whether it's a night out on the town, a celebration with friends or another special event, carry the magic from past events with you as you make new memories with your beautiful bag.
Special times are meant to be shared with family and friends, and sweet traditions make those moments even dearer. Imagine carrying your beautiful small bag to your baby shower, your child's christening or your best friend's wedding. Bridal style can move beyond the aisle and become a part of many beautiful future moments. And your stunning clutch will add the perfect touch to any outfit specially chosen for these events.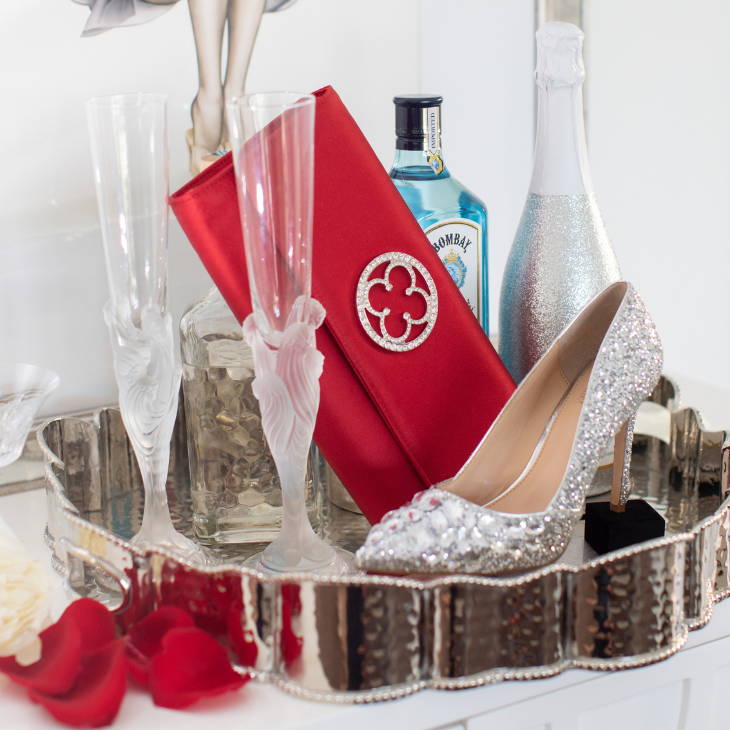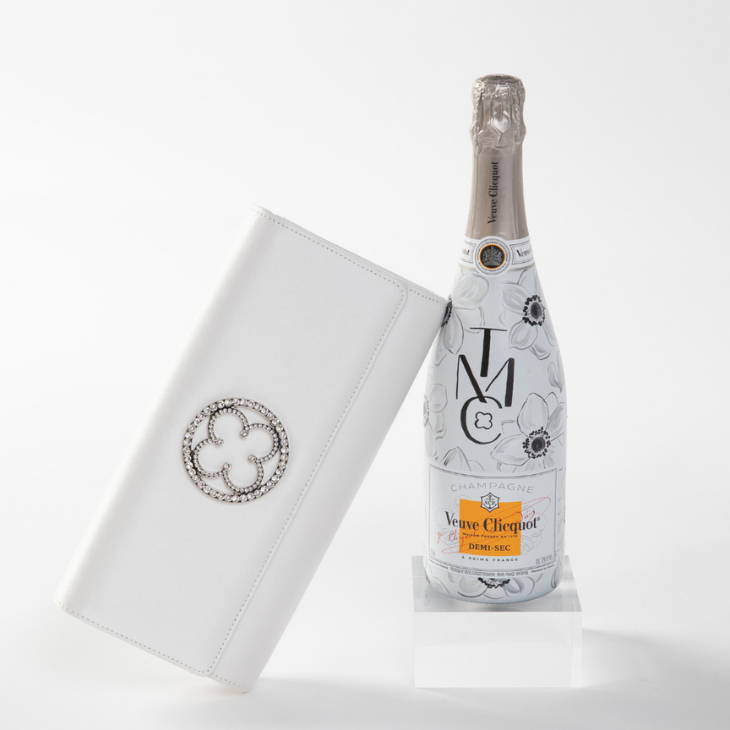 Whether you're sharing an intimate brunch with your beloved or enjoying a feast with friends and family, your wedding clutch is a lovely and useful item that not only completes your outfit but keeps your lip balm, cell phone, cards and keys close at hand in a stylish way. And from your wedding day to brunch and beyond, your clutch is something you'll reach for again and again, both because the little bag is exceedingly useful, but also because it contains so many cherished memories.
"

Include this beautiful good luck charm beyond the aisle and into future events. Your luxury clutch was made to be a part of life's beautiful moments!"
- Maria Caruso Martin
The Mrs. Clutch is a luxury fashion brand consisting of a stylish collection of clutches to have and to hold beyond the aisle and other specialty products. The company's DNA is to help raise awareness about the slow fashion movement. Representing Love & Luck with the signature Quatrefoil, The Mrs. Clutch creations are made from the finest fabrics and materials sourced from Italy and manufactured in New York.