Picture your wedding day: heightened romance fills the room along with stylish attire, dreamy flowers and so many lovely details. When planning for the big day, it is easy to remember to take care of the obvious things such as selecting your attendants and choosing your dress, but don't let the smaller details pass you by.
Including intentional, pretty and elegant touches will make your special day even more unforgettable. One important accessory to remember: a lovely yet useful designer clutch purse.
Every bride needs both beautiful and practical items close at hand on her wedding day. Whether you need to touch up your lipstick, check the mirror, snap a photo, dry your tears, send a text or freshen your breath, a clutch purse is an attractive yet smart choice to keep needed items close. And a beautiful clutch not only enhances wedding attire, designer clutches are crafted to be enjoyed beyond the aisle.
Lovely designer clutches are fashioned to be enjoyed again and again. In addition, thoughtfully selecting a luxury handbag that is made in limited quantities slows the fashion cycle, which helps minimize waste and reduce overproduction.
Consider the many benefits of including a clutch in your wedding trousseau:
While you could rely on friends and family for needed items as you walk down the aisle and navigate your wedding day, you'll want super quick access to things like your phone, tissues, mints, lipstick and other small items. A better option that relying on your maid of honor to carry your things, a clutch offers a place to tuck a love note from your beloved, your grandma's handkerchief or a treasured good luck piece. When you carry these and other needs in a lovely clutch, you put your mind at ease and avoid awkward moments, because your items are close at hand and easily contained in a lovely way.
Bridal clutch purses are not only useful, they also add a matchless sense of style to your wedding ensemble. When you choose a lovely, luxury-crafted clutch to compliment your wedding look, you are adding a dash of unforgettable elegance. A dreamy heirloom-quality piece adds a healthy dose of luxury and style to the overall feel of your event.
A tiny bag is a charming accessory to be sure, but a clutch purse can also be your "something blue" to complete your bridal style. A stunning blue clutch not only makes a bold statement that is a departure from traditional white or modern metallic tones, it also ensures that you've checked off everything on your "old, new, borrowed and blue" list to ensure lots of luck on the big day.
Carry the clutch beyond the aisle! Little bags aren't only useful for brides. Select a pretty wedding day mini purse that is finely-crafted and of heirloom quality, and it can be enjoyed by other brides for years to come. This is your opportunity to turn your treasured piece into another bride's "something borrowed." And don't forget, bridal clutch bags can be used post-wedding for evening events and stylish soirees where you find yourself needing an elegant and beautiful small bag.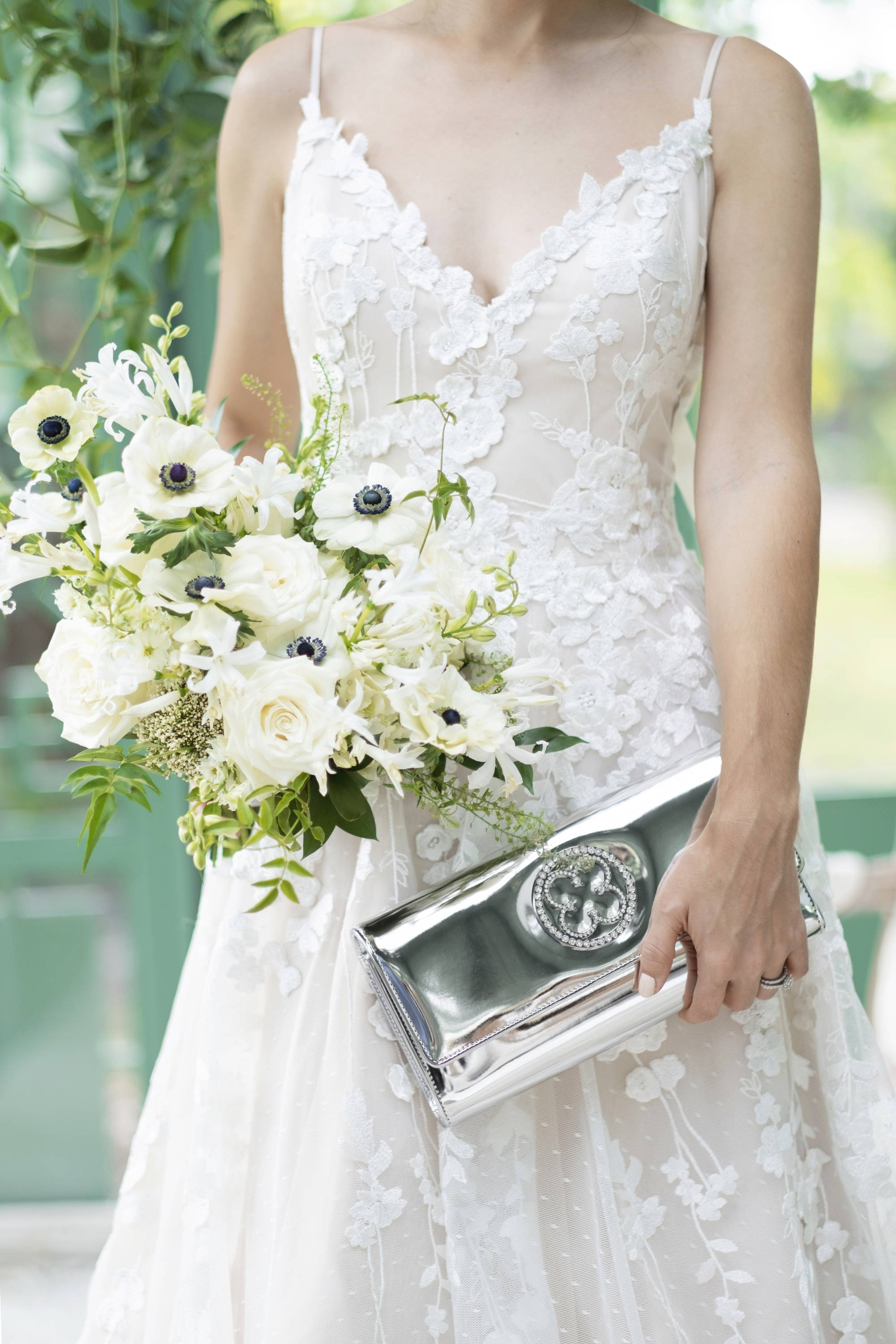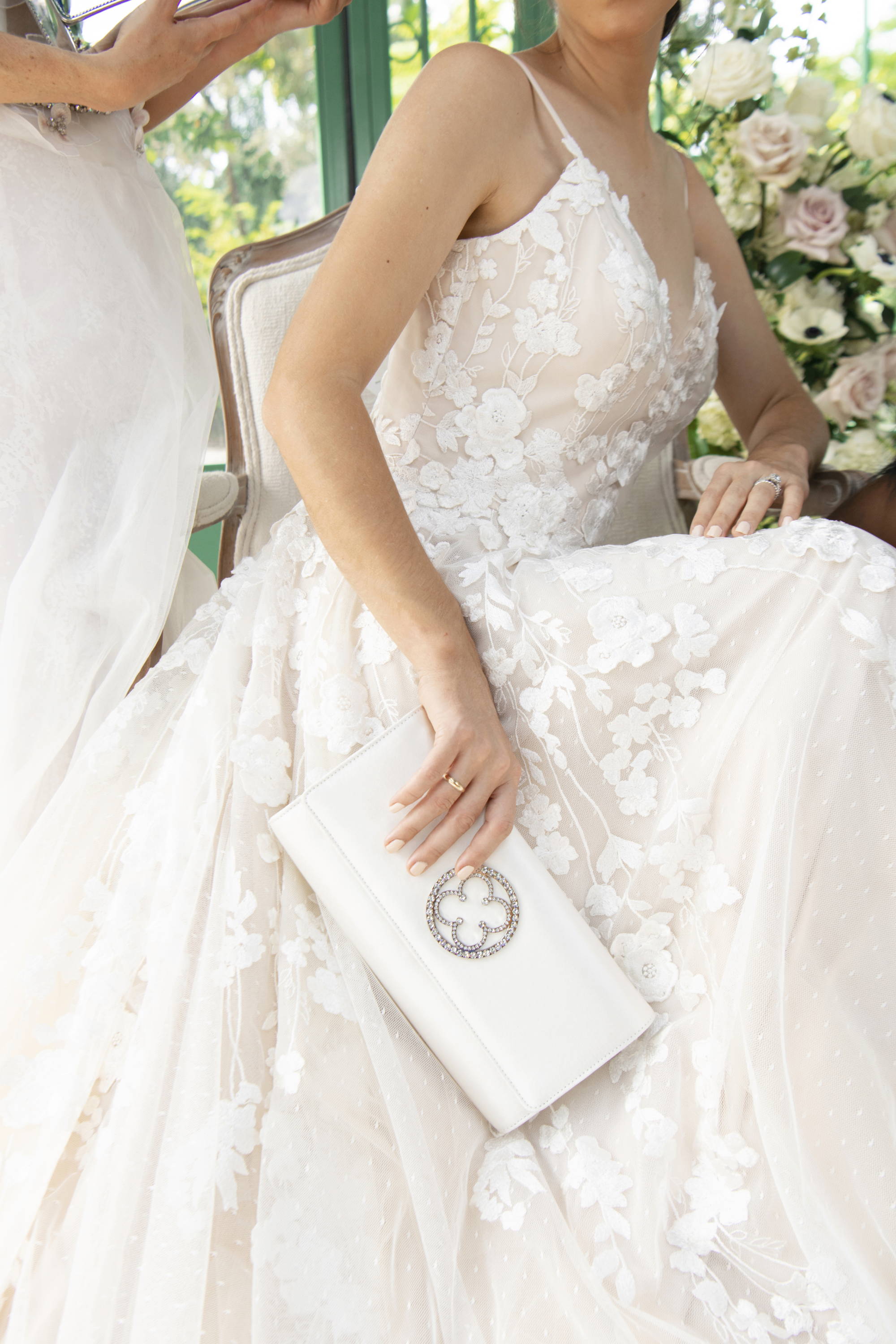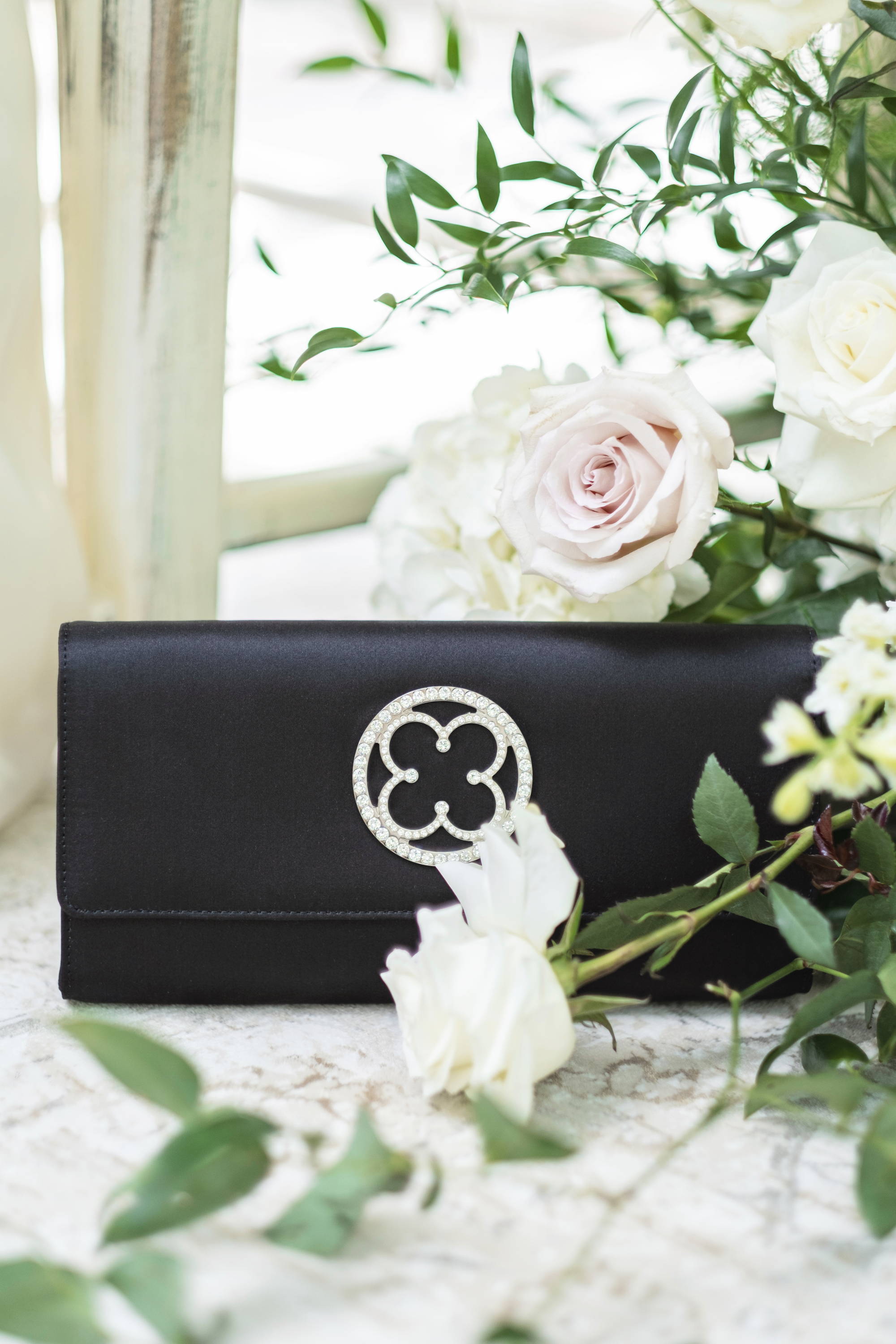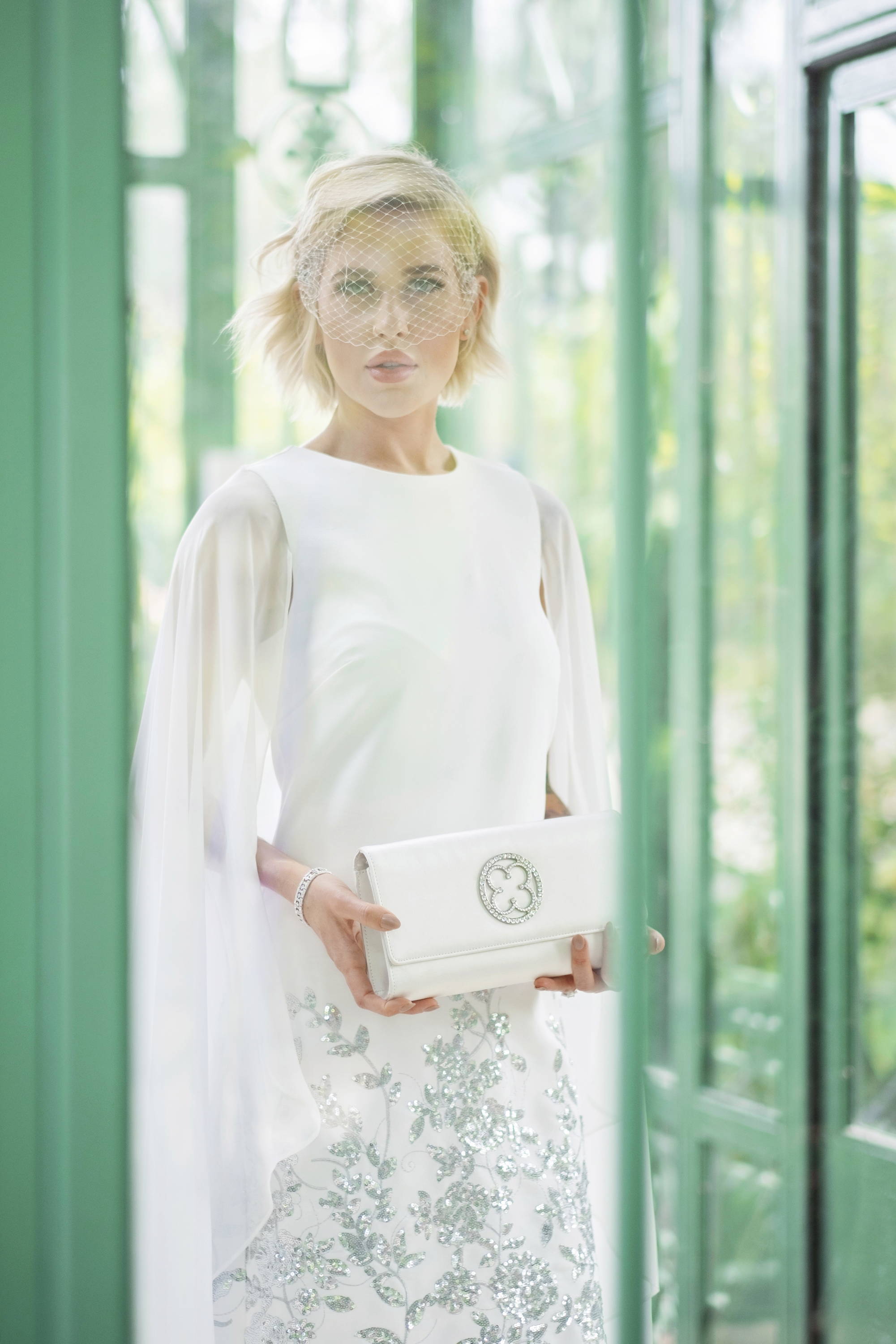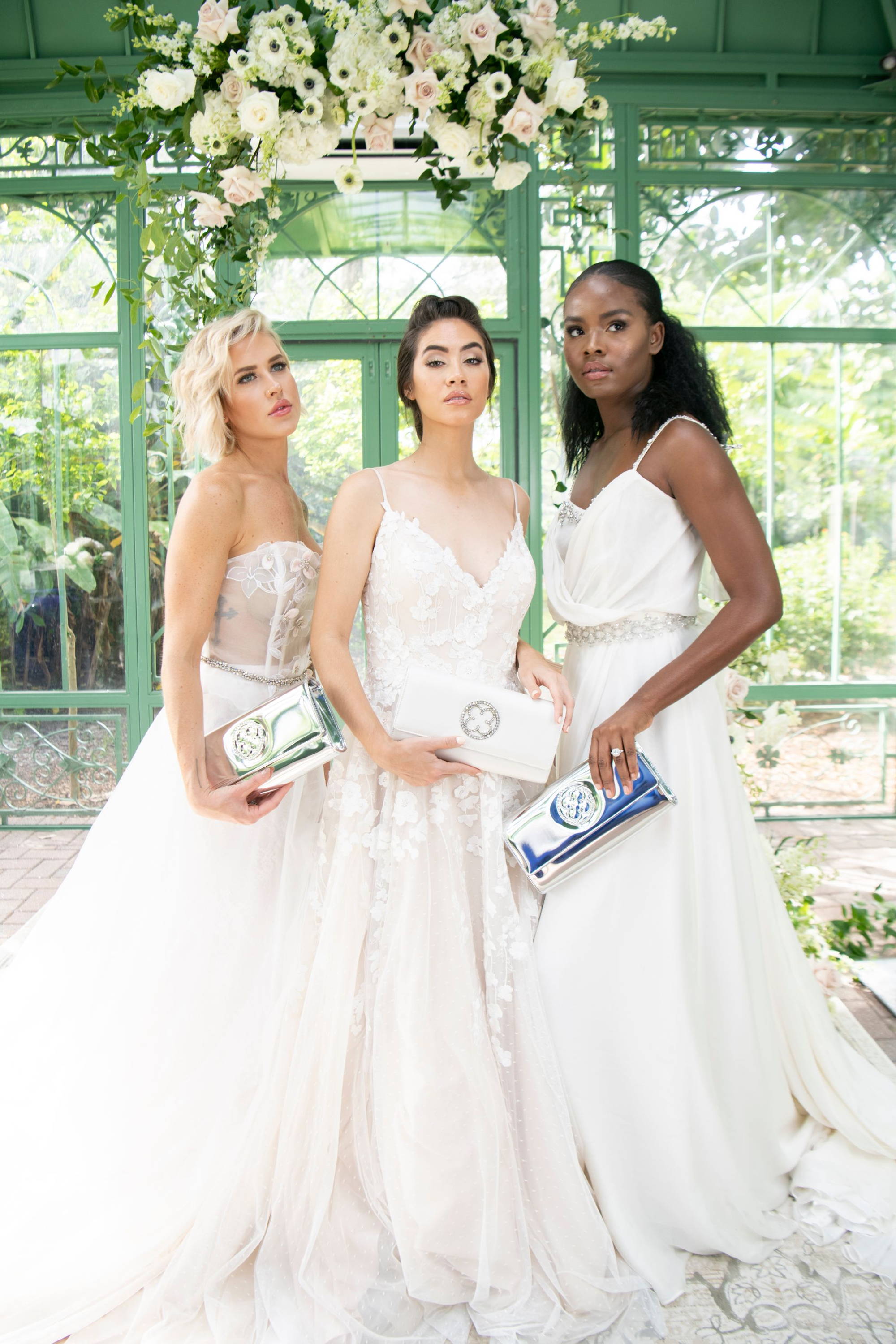 A wedding clutch purse is not only a charming accessory that elevates the style of your wedding day, it is a useful companion that keeps needed items close at hand. Select a timeless wedding clutch that you love, and memories of your wedding day will accompany you beyond the aisle when you use your beautiful bag again and again at future events. Imagine passing down love and luck to the next generation or a future bride as you share your heirloom piece with her as well. Make an unforgettable clutch bag – in traditional white, classic black, a bold color or a matchless mirror finish – part of your wedding ensemble. This mini bag is a mighty accessory and an unforgettable detail that can be part of your happily ever after and many future magical moments.
"A beautiful clutch not only enhances your wedding attire, it allows you to take your bridal style beyond the aisle. These lovely little bags can be enjoyed again and again."
- Maria Caruso Martin
The Mrs. Clutch is a luxury fashion brand consisting of a stylish collection of clutches to have and to hold beyond the aisle and other specialty products. The company's DNA is to help raise awareness about the slow fashion movement. Representing Love & Luck with the signature Quatrefoil, The Mrs. Clutch creations are made from the finest fabrics and materials sourced from Italy and manufactured in New York.