The romantic honeymoon awaits! Following the wedding and the after party, whether you and your beloved are showered with rose petals or good wishes as you dash past your adoring loved ones you'll want to make your getaway in style. Make the most of this perfect photo opportunity by carrying a beautiful wedding clutch with you as you make your exit.

Whether you're still attired in your stunning wedding gown or you've changed into a fashionable going away ensemble, carrying your wedding clutch with you as you make your exit is a splendid idea. Consider:
Carry the love and luck that accompanied you down the aisle into your future everytime you carry your luxury clutch during your romantic wedding exit. All The Mrs. Clutch wedding bags feature our signature quatrefoil embellishment, a symbol of love and luck. Keep that good karma with you as you dash away with your beloved into your happily ever after.
As you speed away from the festivities, you'll need ready access to your honeymoon paperwork, hotel room key, credit cards, identification cards, mask, hand sanitzer and other needs. Keep these items close at hand when in your beautiful and stylish small bag.
Your photographer, family and
friends
are sure to snap pictures of you and your significant other as you make your escape. When you grasp your wedding clutch during your romantic dash, it will become a part of these beautiful photos forever. With heirloom quality and beautiful styling, it's an accessory you'll be thrilled to see featured in your photos again and again.
Every bride dreams of the perfect wedding day full of lovely details, charming touches and romantic moments. When you include a luxury wedding clutch as part of your bridal trousseau and additional moments throughout the day, you automatically elevate your look beyond the everyday to something exceedingly special.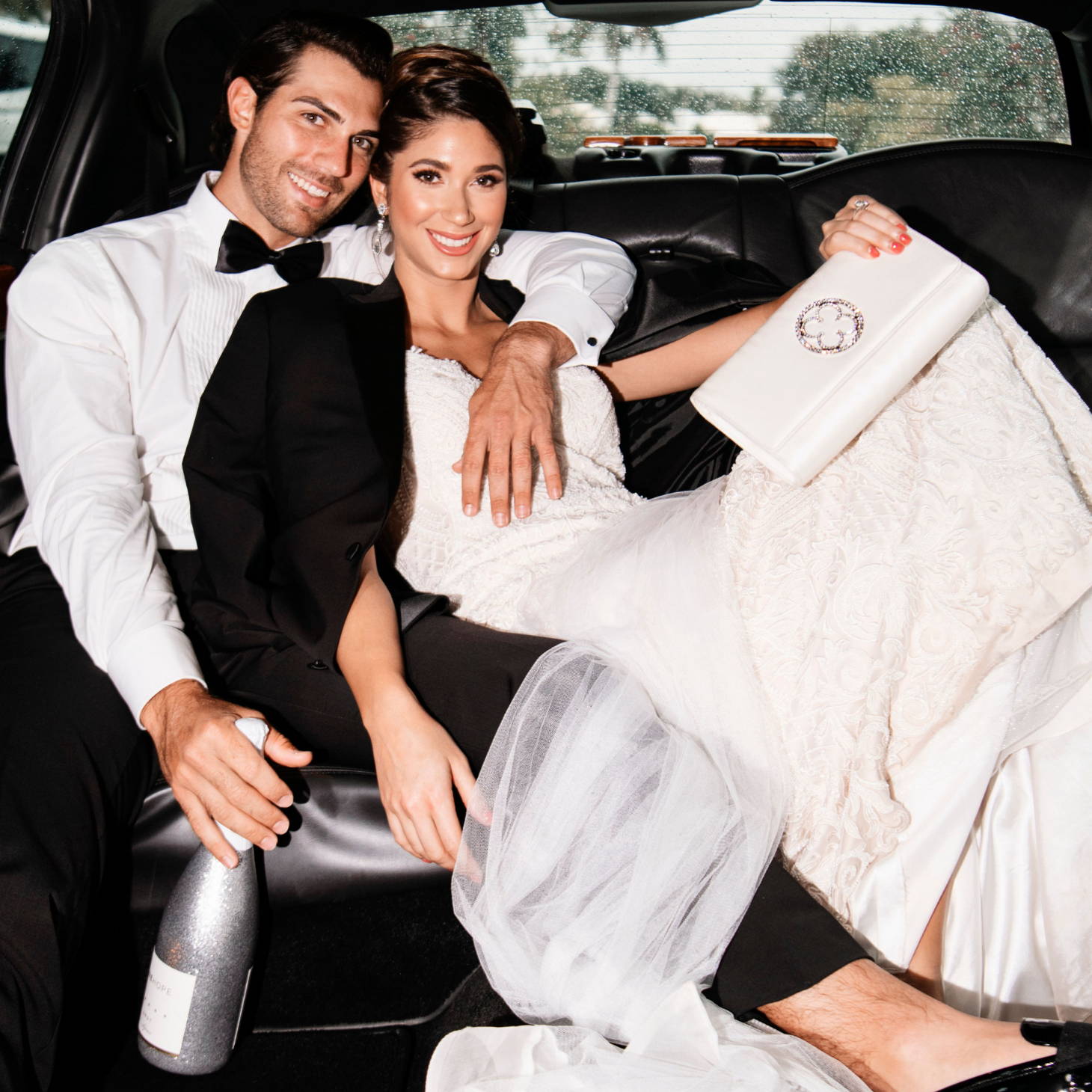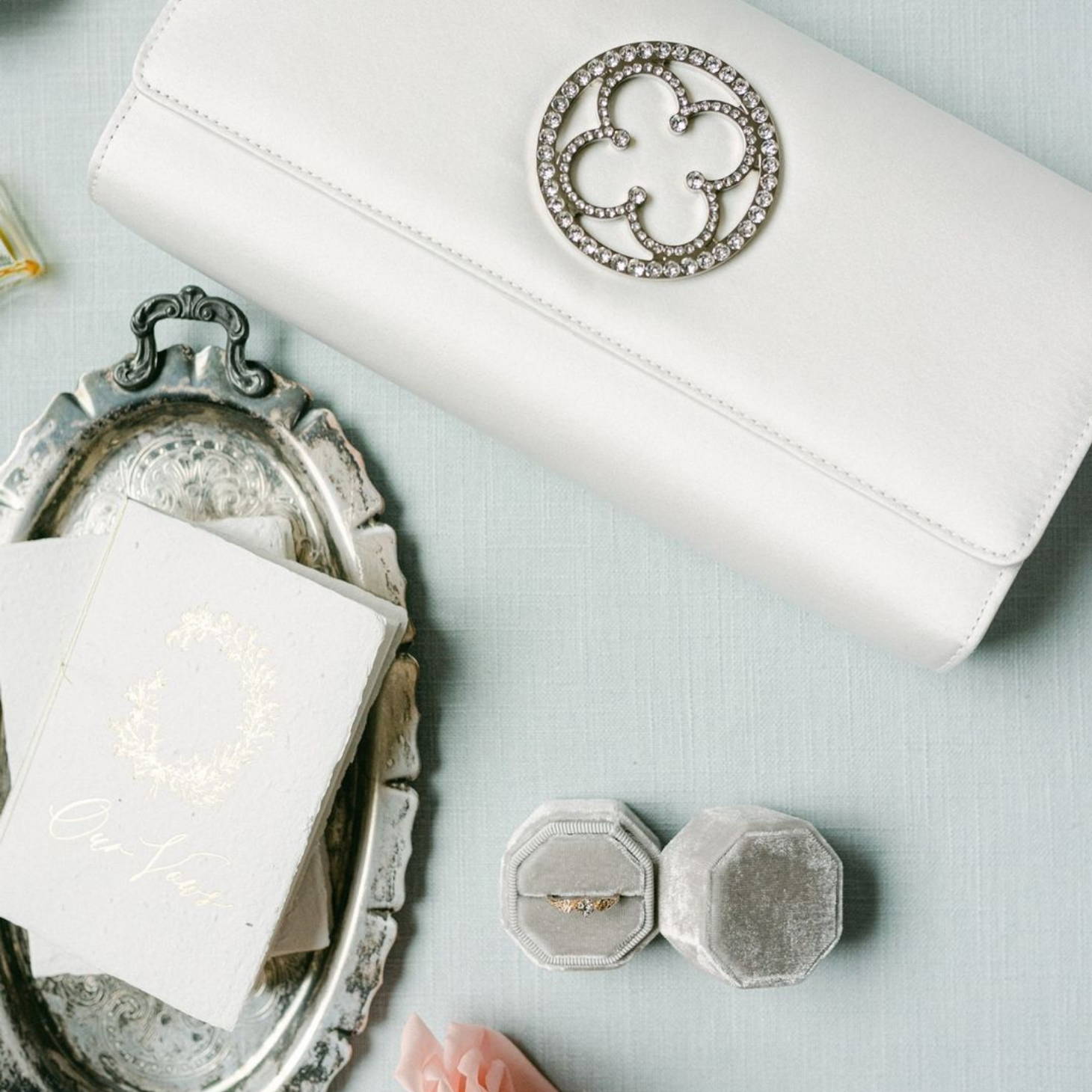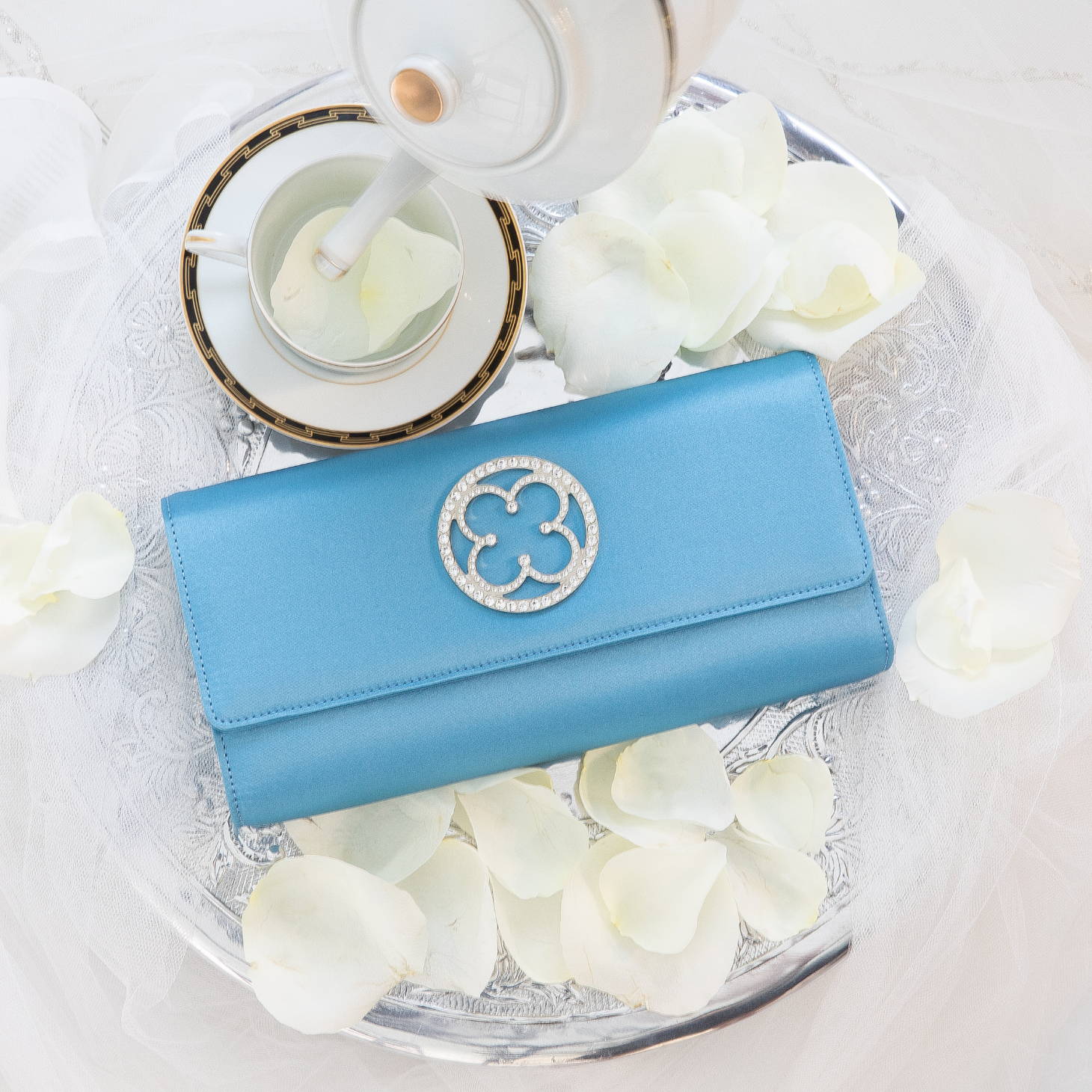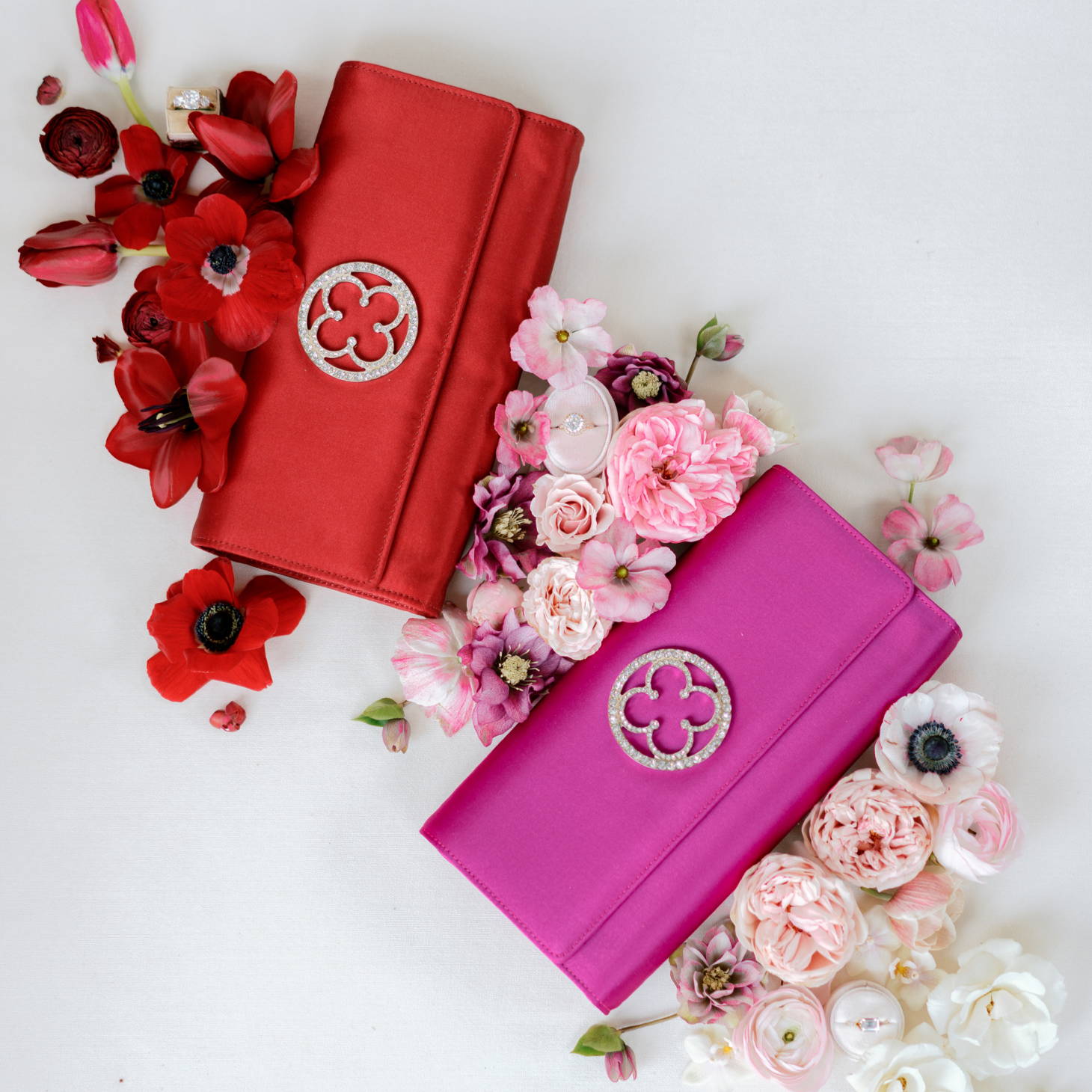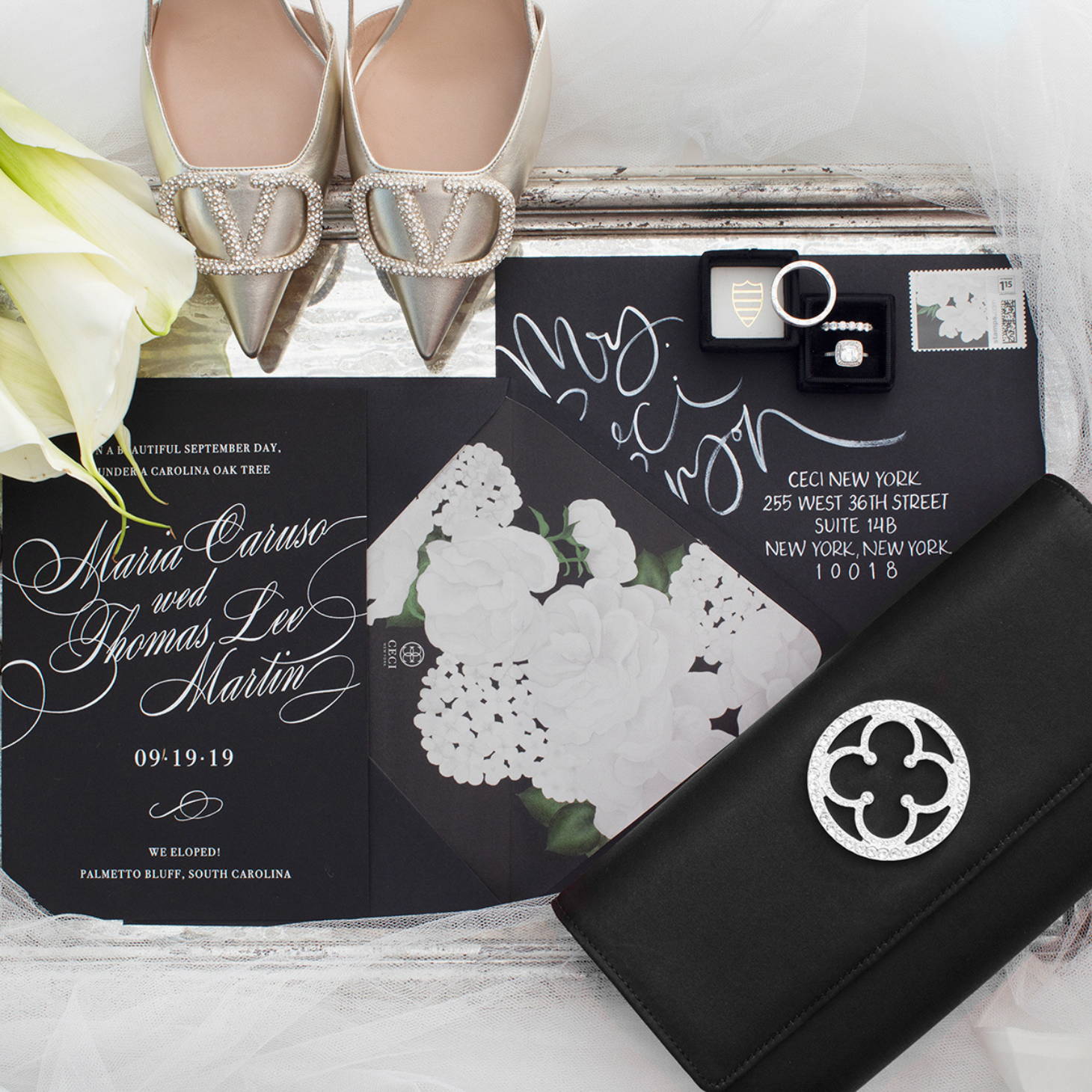 When most brides think of the post-wedding getaway, they picture a shower of best wishes from family and friends and perhaps some tossed birdseed or rose petals bestowing good luck and love. Take your post-wedding exit to the next level when you include a stunning wedding clutch from The Mrs. Clutch. Available in a variety of hues, these bags are certain to add unmistakable beauty to your many romantic moments.
"Take your post-wedding exit to the next level when you include a stunning
from The Mrs. Clutch."
- Maria Caruso Martin
The Mrs. Clutch is a luxury fashion brand consisting of a stylish collection of clutches to have and to hold beyond the aisle and other specialty products. The company's DNA is to help raise awareness about the slow fashion movement. Representing Love & Luck with the signature Quatrefoil, The Mrs. Clutch creations are made from the finest fabrics and materials sourced from Italy and manufactured in New York.