After you walk down the aisle to wed your beloved, it's time to party! Post-wedding receptions and after-parties are filled with joy, love, good wishes, romance and lots of fun! Whether you're enjoying a seated dinner at a formal reception, dipping your toes in the sand after your destination wedding, relaxing with loved ones at an intimate home gathering or partying the night away on the dance floor, it's time to celebrate!

Once you've made it down the aisle, you'll still want to have certain items close at hand. Your lovely wedding clutch can go beyond the aisle and become your trusty companion at the after party, as well. Wondering why you need a clutch after unforgettable walk down the aisle? Consider:
When Whether you're snapping a selfie with a bridesmaid, video chatting with a friend, posting on social media or calling a loved one, you'll definitely want your smart phone nearby. Tuck your phone and a petite portable charger in your wedding clutch, and you won't have to worry about keeping up with your phone in the midst of the festivities and fun.
The big day can be a long day, and you want to ensure your face and hair are fresh and lovely. Keep hairpins, blotting papers and other cosmetics and needed items nearby in your beautiful clutch.
We expect there will be a lot of romantic smooching going on at the reception, along with a few air kisses for grandma and others. Keep your pout pristine by stashing balm, gloss or lipstick in your lovely small bag.
Let's face it, having a mask and hand sanitizer is part of our "new normalcy." Keeping track of these items along with the list above makes having a classy clutch all the more reason to have and to hold The Mrs. Clutch on your big day.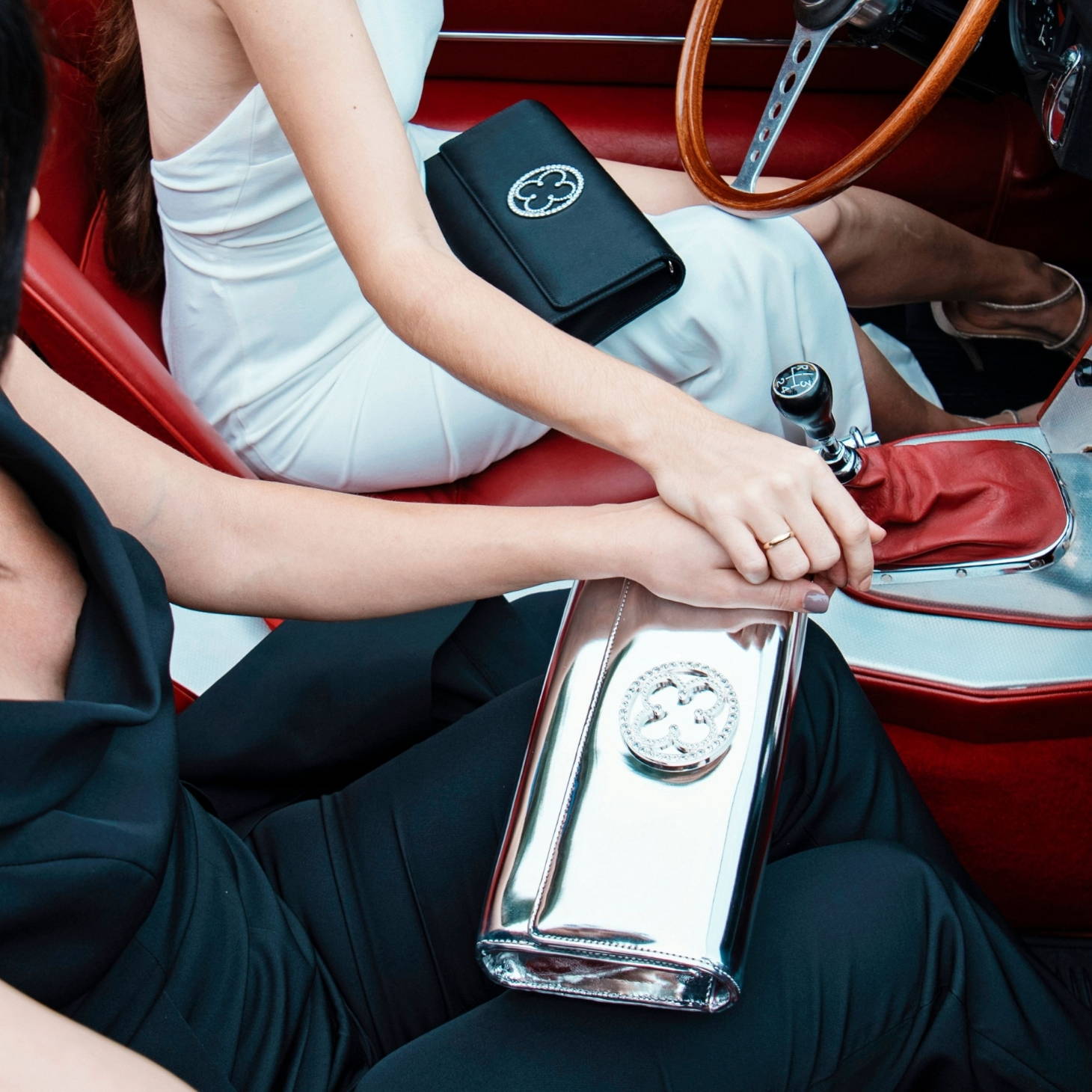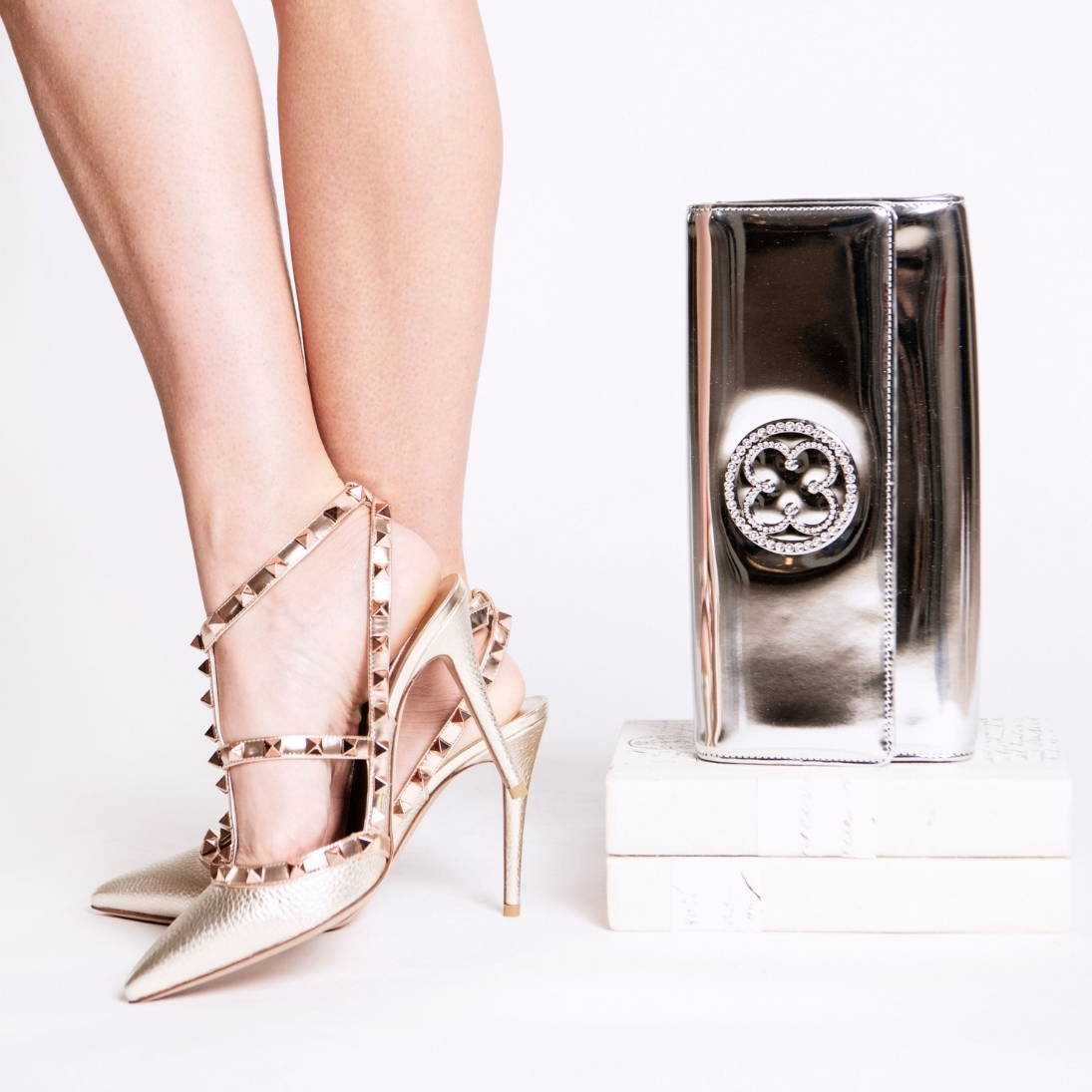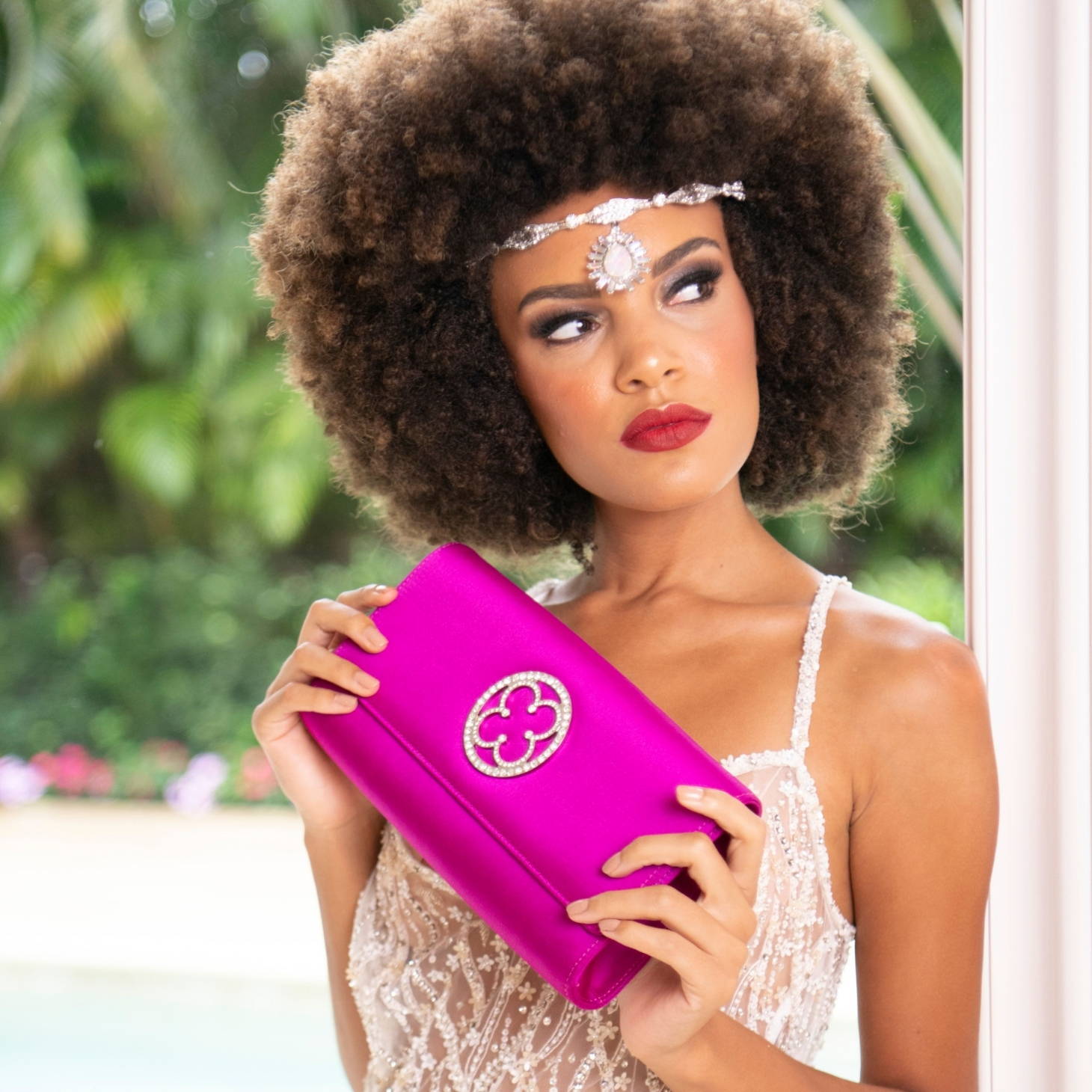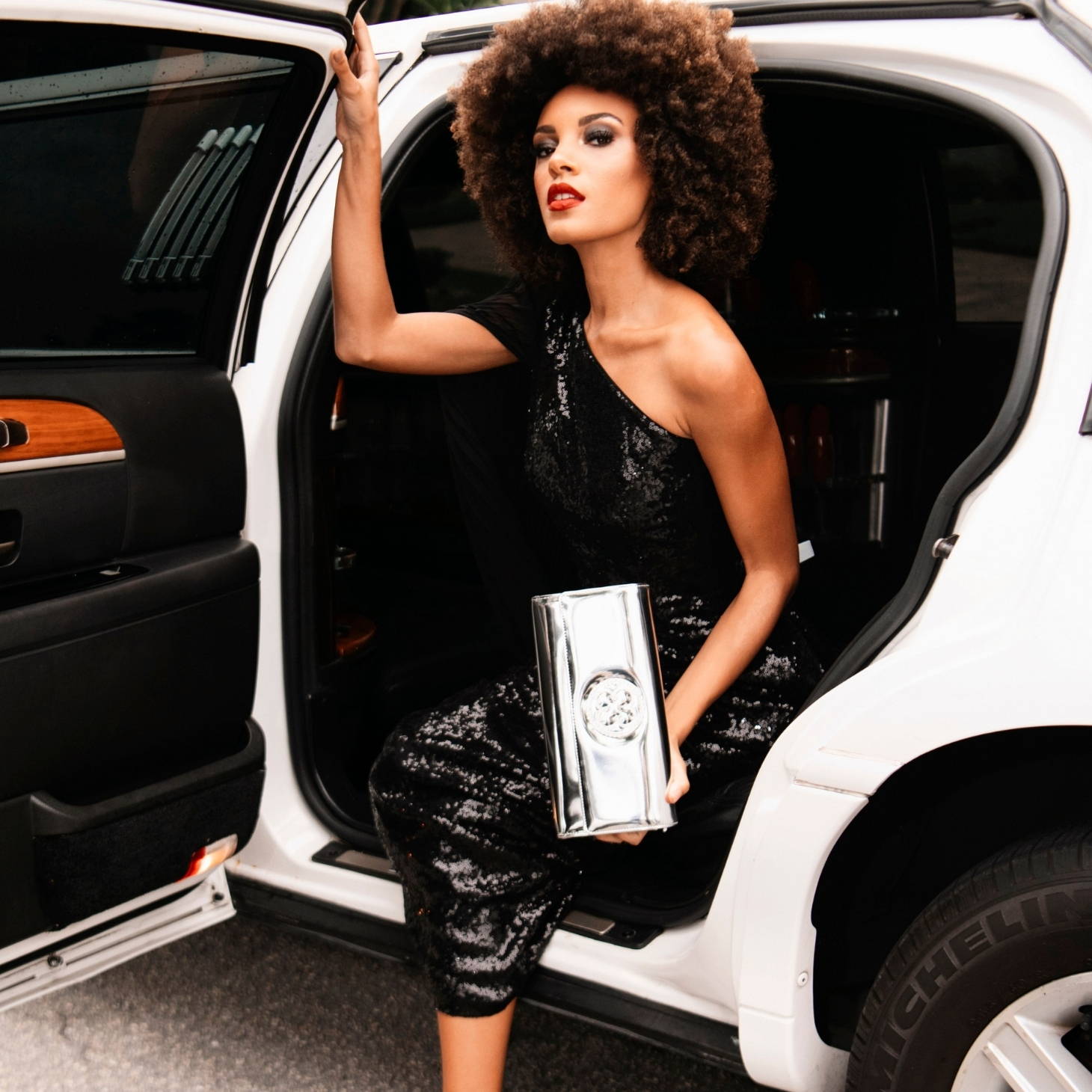 After you tie the knot with the one you love, it's time to celebrate. Enjoy the after party and ease your mind when you keep a well-stocked beautiful clutch purse close at hand. Relax, sip, nibble and take a few selfies with your beloved and your loved ones. And enjoy the beginning of a wonderful, new life together.
"

Enjoy the after party and ease your mind when you keep a well-stocked beautiful clutch purse close at hand."
- Maria Caruso Martin
The Mrs. Clutch is a luxury fashion brand consisting of a stylish collection of clutches to have and to hold beyond the aisle and other specialty products. The company's DNA is to help raise awareness about the slow fashion movement. Representing Love & Luck with the signature Quatrefoil, The Mrs. Clutch creations are made from the finest fabrics and materials sourced from Italy and manufactured in New York.