Love comes in many shapes and sizes, and while Valentine's Day is one traditional day when many turn their thoughts to love, friendship and romance, any time is the perfect time to show friends, family or your significant other that you adore them.
 

Here at The Mrs. Clutch, we simply swoon over love stories of all types. And we believe that gifting The Mrs. Clutch to someone special in your life is one unforgettable way to express your devotion. Whether you're looking for a gift for your beloved fiancé, amazing mom, devoted aunt, darling daughter, sweet bridesmaids, a special friend or someone else on your gift list, a designer clutch purse is sure to convey your feelings with style.
Consider these reasons why The Mrs. Clutch is the perfect give to say "I love you" to anyone you adore:
When you select a bag in your loved one's favorite color, the designer bag will be not only incredibly lovely, but also exceedingly meaningful. A small bag can be the "something blue" for a blushing bride. A little black clutch can be the perfect accessory for your best friend's little black dress. A stunning small bag in a stylish mirror finish can be the perfect treat for your trendy daughter. A timeless clutch in a stunning hue is always the perfect gift for the many women in your life who have had a great impact, whether mom, aunt, friend or another.
CHARMING PERSONAL TOUCHES:
Make your designer clutch mean even more when you add special flair with a hidden message on a tiny bag charm. Choose from sweet sayings like "love is love", "from Miss to Mrs." or "love and luck." Make your gift even more personal by penning a petite, sweet note a pretty card and tucking it into the clutch. Let your words convey to your dear one how much they mean to you.
A thoughtfully-selected luxury handbag is more than just a lovely gift for a lucky recipient. The Mrs. Clutch bags are crafted in limited quantities. In turn, this slows the fashion cycle, which helps minimize waste and reduce overproduction. And since The Mrs. Clutch is a quality bag with an heirloom feel, it's something that will be used again and again, instead of being quickly tossed or relegated to the back of the closet. That means these bags are an outstanding gift not only to the lucky recipient, but also to our environment.
MATCHLESS HEIRLOOM QUALITY:
So much more than your average handbag, a lovely designer clutch is the perfect accessory for so many memorable occasions. An outstanding companion for a walk down the aisle or a fancy evening soiree, these quality bags add a dash of unforgettable elegance to any outfit in any setting. A carefully-crafted designer clutch elevates any outfit and is an incomparable gift that will be used again and again.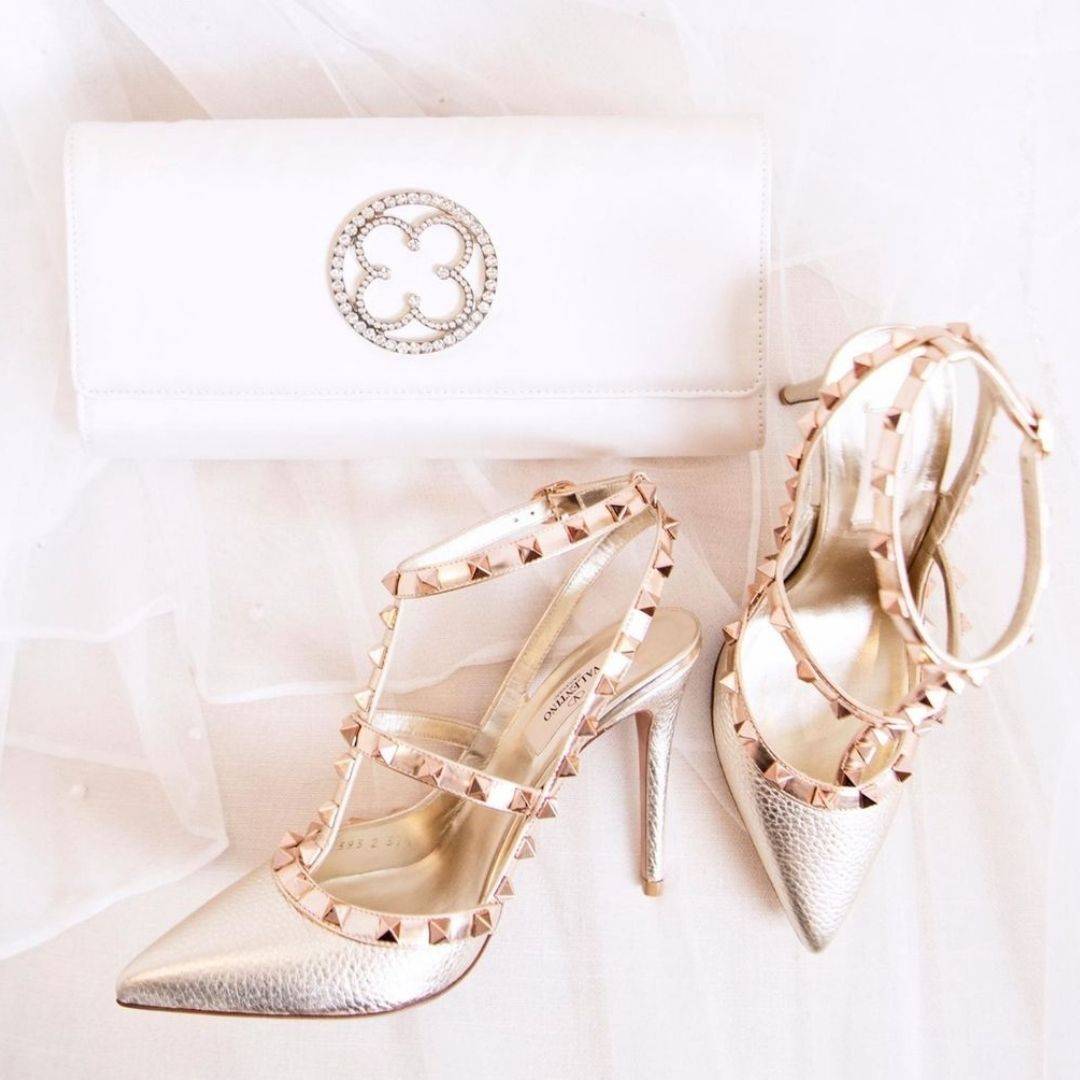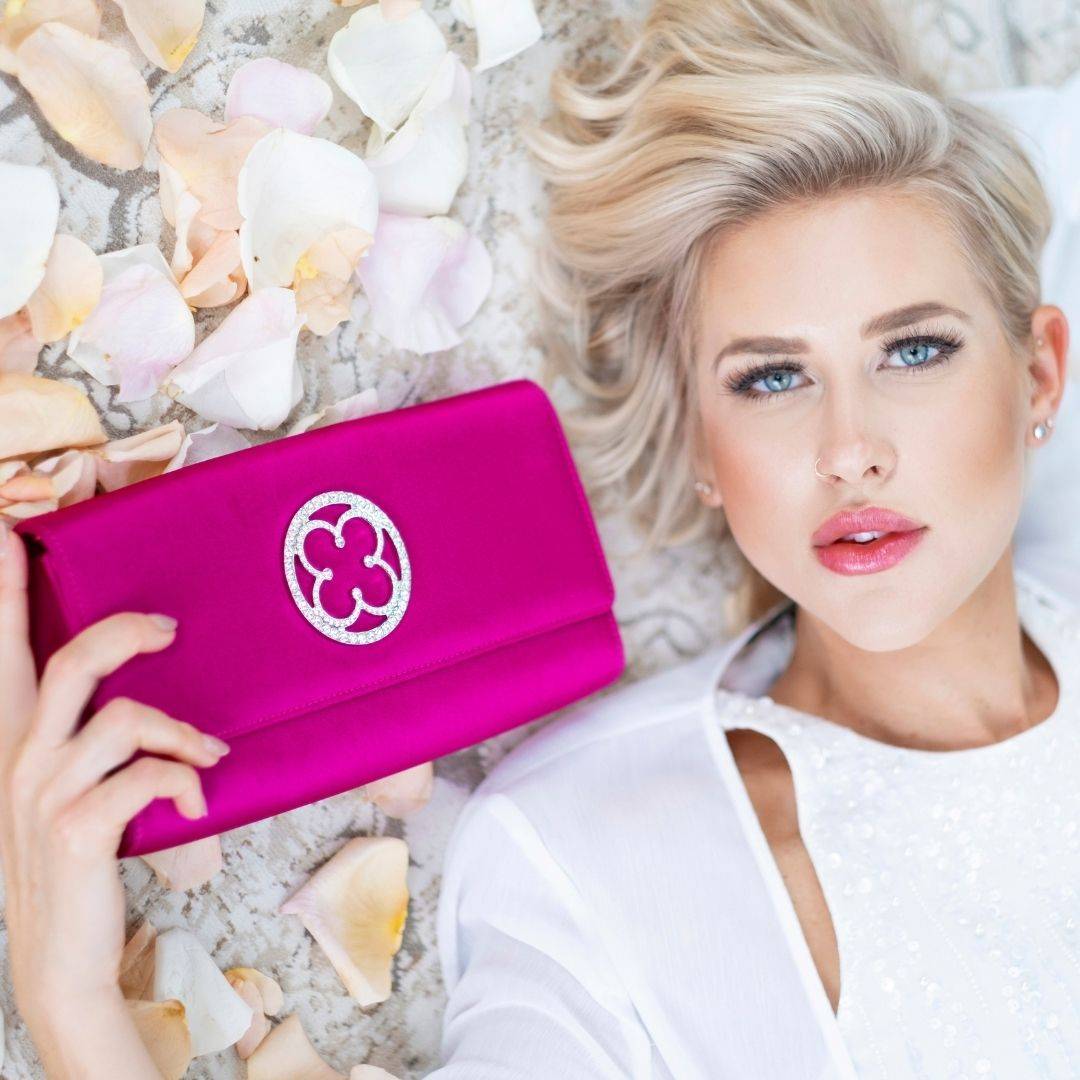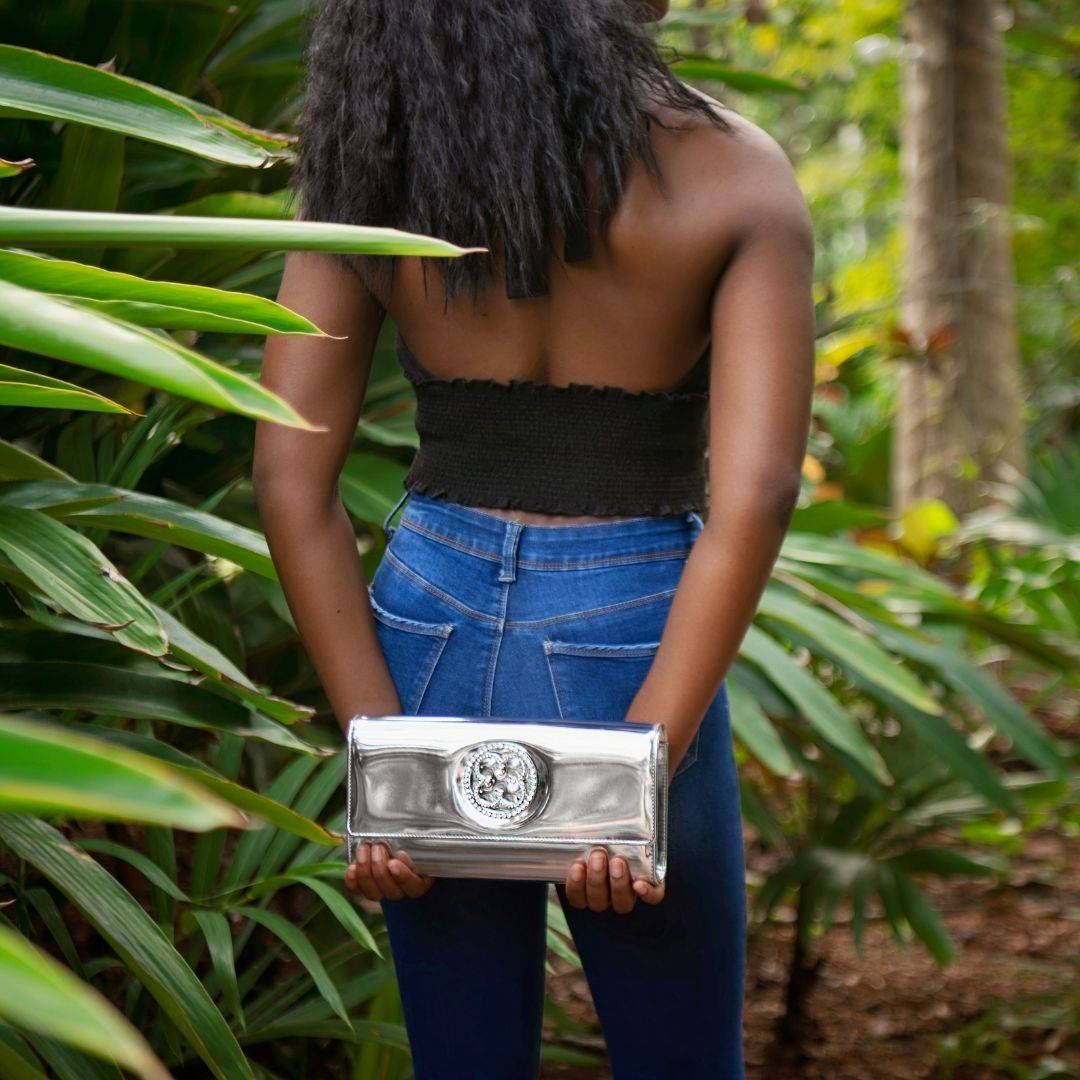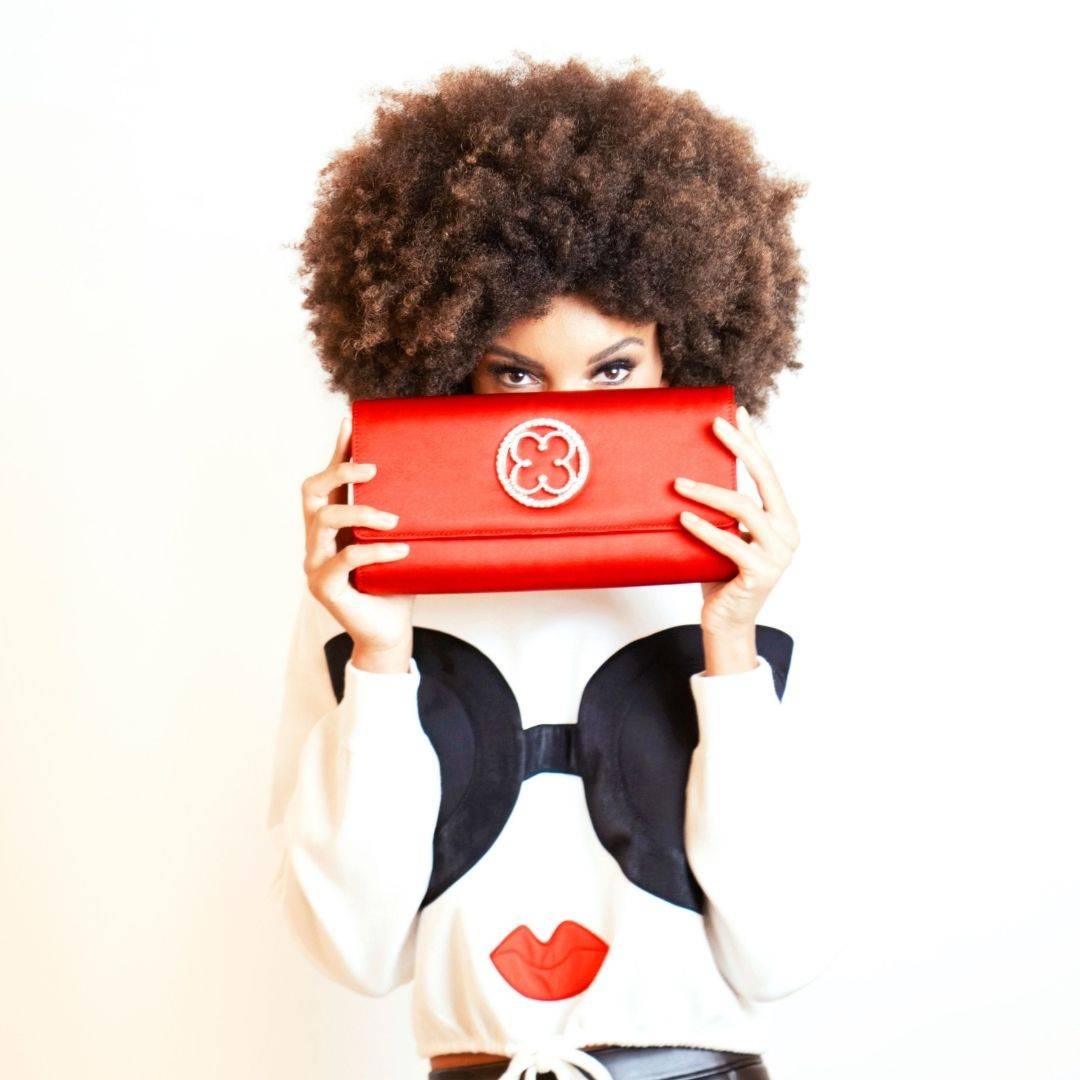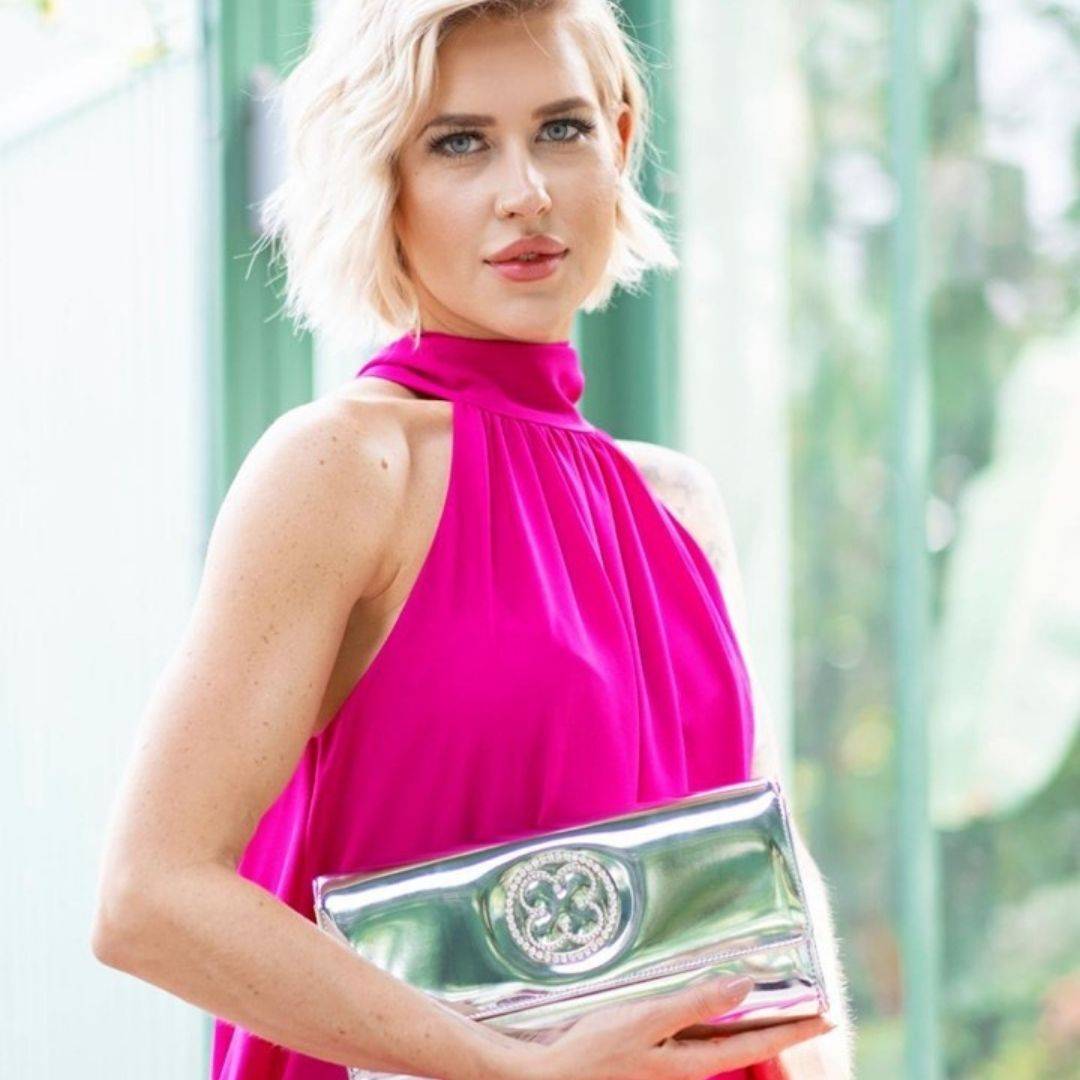 Designer clutch purses are exceptionally stunning to be sure, adding unmistakable panache to any ensemble. Whether you're shopping for your beloved, a bride, friends or loved ones, you simply cannot go wrong with the gift of a beautiful bag. A special treat that is certain to make an impression, an heirloom-quality clutch purse can be used again and again.  Mini bags are a mega-hit when gifted to the special women in your life. Choose a carefully-crafted bag featuring beautiful finishes and unforgettable embellishments. Designer clutches are a fail-proof way to say "I love you" on Valentine's Day and every day. Whether you gift a bag in Valentine hues of pink, red, white or another lovely shade, these small bags are the perfect accompaniment to so many kinds of love stories.
"We simply swoon over love stories of all types. And we believe that gifting The Mrs. Clutch to someone special in your life is one way you can express your devotion."
- Maria Caruso Martin
The Mrs. Clutch is a luxury fashion brand consisting of a stylish collection of clutches to have and to hold beyond the aisle and other specialty products. The company's DNA is to help raise awareness about the slow fashion movement. Representing Love & Luck with the signature Quatrefoil, The Mrs. Clutch creations are made from the finest fabrics and materials sourced from Italy and manufactured in New York.