Whether your wedding plans have been impacted by current events or you and your beloved simply prefer a small ceremony or quick elopement, intimate gatherings don't have to be short on style. Micro weddings, courthouse nuptials and romantic elopements can still include many beautiful and elegant touches that will make your day one to remember for years to come.
 
As you assemble your bridal trousseau for the big day, select a dreamy ensemble that makes you feel beautiful. Add lovely, meaningful accessories for a little extra flair and panache. And don't forget an heirloom quality bridal clutch. Yes, a clutch purse is not only lovely, but useful and practical, no matter what your big day looks like.
Here's why:
When you and your beloved opt for an intimate wedding at the courthouse or elsewhere, you need a secure place to stash your mask, santizer, driver's license, handwritten vows and other important papers. Keep everything secure in a beautiful wedding clutch. You'll enjoy peace of mind knowing that everything you need is in one spot.
EVERYTHING IS IN ITS PLACE:
Whether you're getting married at a charming micro wedding in your parents' backyard or in a swift but sweet courthouse ceremony, you'll want to look your best on the big day. Keep a mirror, comb, lipstick, blotting papers, hairpins, tissues, mints and other needs handy and easily accessible by tucking them in a classic wedding clutch.
It goes without saying that you'll want your cell phone (and probably a small portable power bank, too) close at hand on your wedding day. Whether you're snapping selfies, posting on social media, texting friends and family or calling loved ones, having your cell phone handy in your wedding clutch makes easier to keep track of throughout the day.
ADD ELEGANCE AND SPLENDOR:
Smaller wedding celebrations and speedy elopements can be beautiful and contain many of the lovely elements included in larger celebrations. Seeking to level up your bridal style? Add beautiful and intentional touches of beauty and elegance, like an heirloom quality designer wedding clutch purse. Small touches can make a big statement and really elevate the feeling of the day.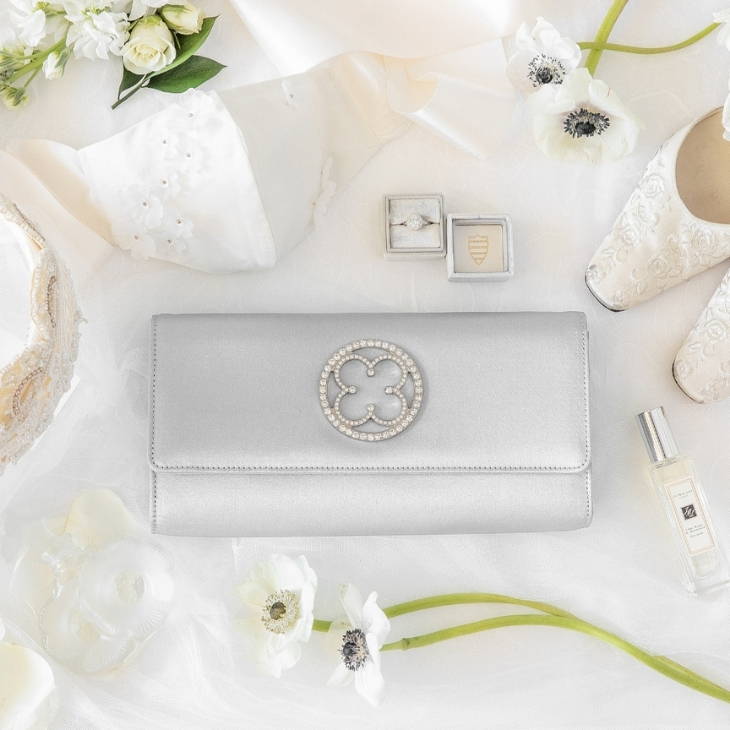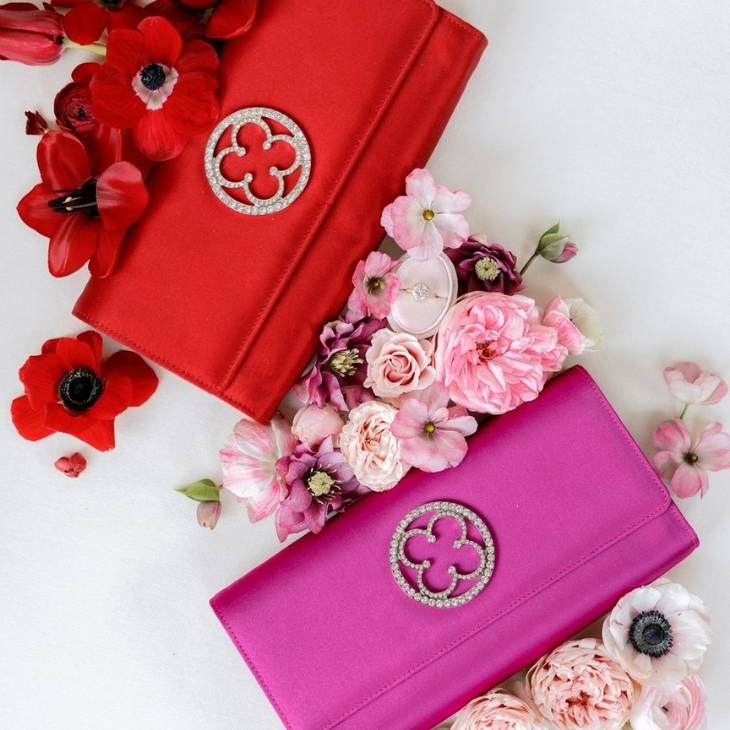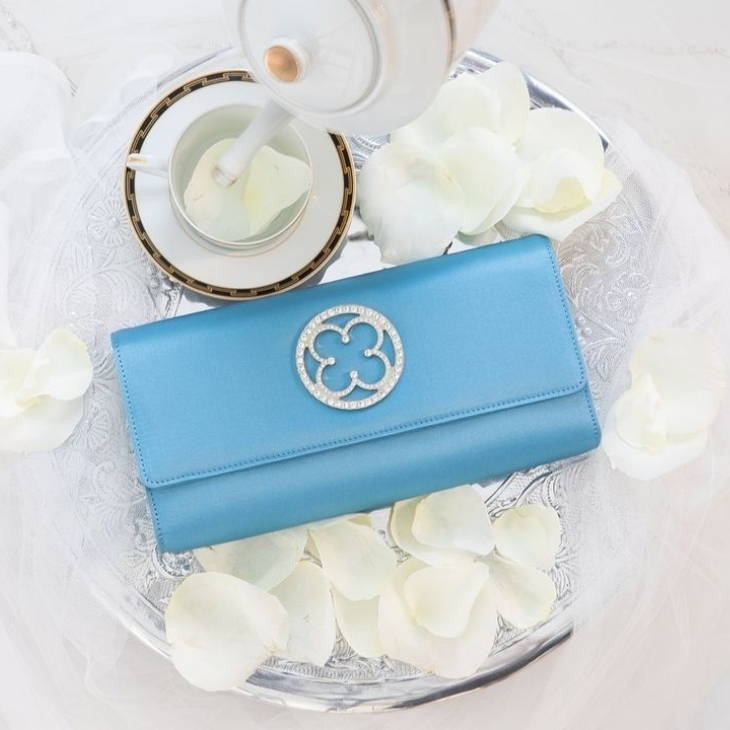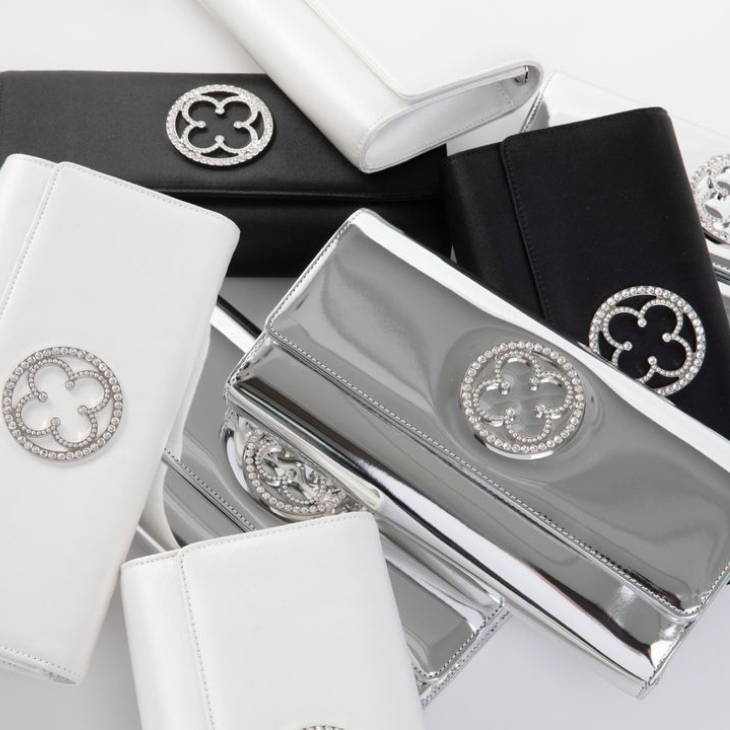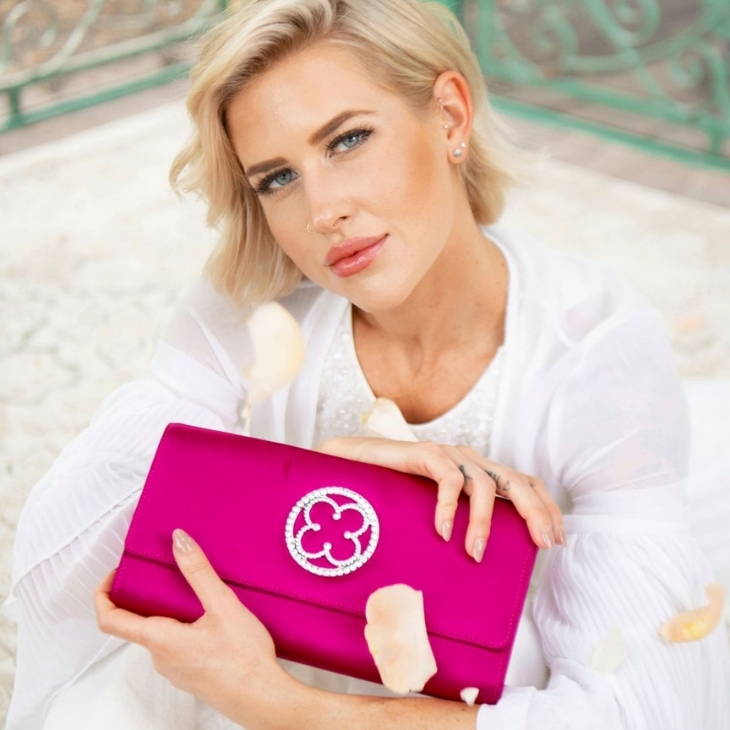 A wedding clutch is the perfect accessory for weddings of any size. Elevate fashionable statement with a stunning mini purse from The Mrs. Clutch. These heirloom quality classic clutches are not only a lovely addition to any bride's big day, they can be used again and again and passed to future generations of brides. Whether you dream of a large wedding gathering or prefer a micro wedding or swift elopement, a stylish wedding clutch offers a beautiful way to keep necessities close at hand while adding an unmistakable flair to your wedding day while being able to carry it beyond the aisle.
"A stylish wedding clutch offers a beautiful way to keep necessities close at hand while adding an unmistakable flair to your bridal style."
- Maria Caruso Martin
The Mrs. Clutch is a luxury fashion brand consisting of a stylish collection of clutches to have and to hold beyond the aisle and other specialty products. The company's DNA is to help raise awareness about the slow fashion movement. Representing Love & Luck with the signature Quatrefoil, The Mrs. Clutch creations are made from the finest fabrics and materials sourced from Italy and manufactured in New York.